The picture of their arrival at the beach looks like a postcard.
The entrance of the bride and the groom was enveloped in a soft light, perfectly telling their emotions.
A very romantic photographic moment.
But only during the ceremony their magic came out, revealing how they were complicit in loving their life.


After the ceremony, they decided to stay there to take same pictures, but then we had time to move to the beautiful Cala Sinzias beach for a fantastic photo shoot.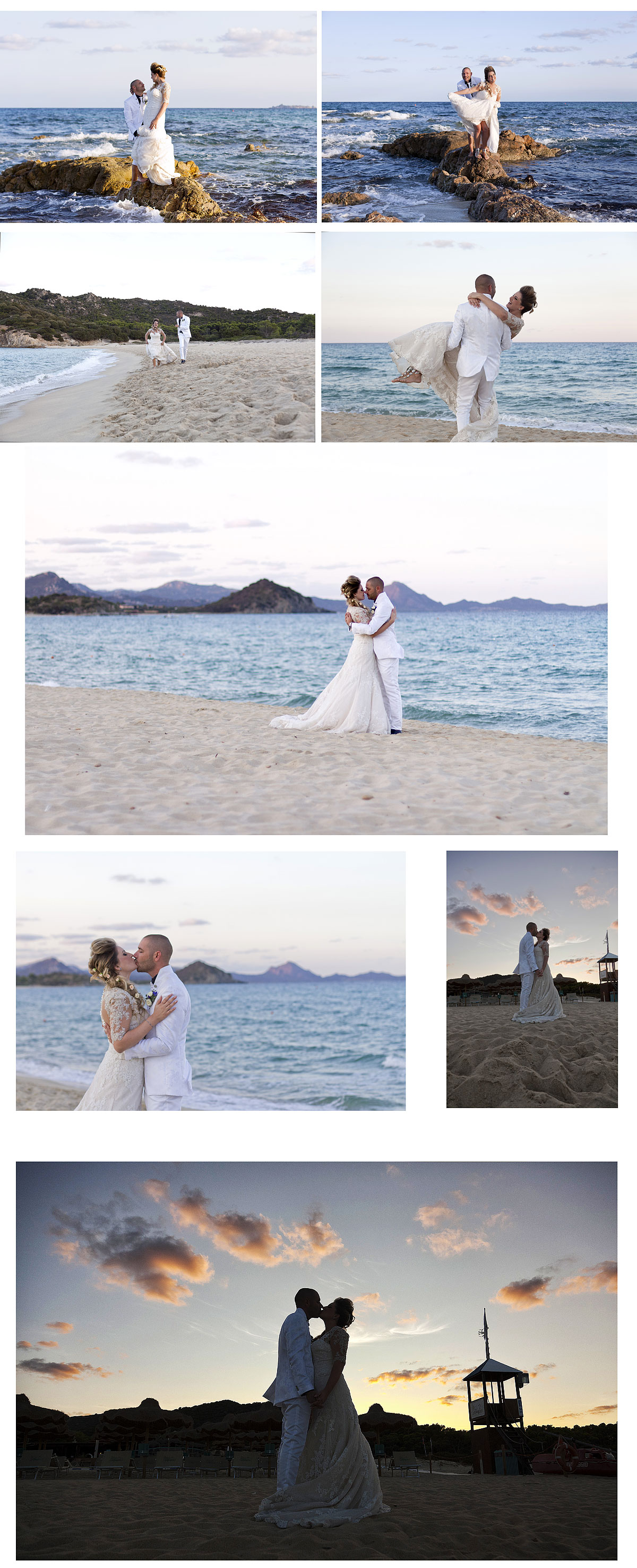 From the beginning of the dinner to the end of the last dances, the constant theme was always to have fun and celebrate the bride and the groom.
Let's make the pictures speaking for themselves.

Silvia e Windy…wedding day
What stunned me about this wedding was its inner energy. When I first met Silvia and Windy, I saw a beautiful and happy couple, both sunny-natured and proactive.
I thought I would have worked with a sweet and loving couple, maybe a bit shy.
Yes, they were sweet and loving but also had an incredible energy, in love with each other and their life. Fantastic!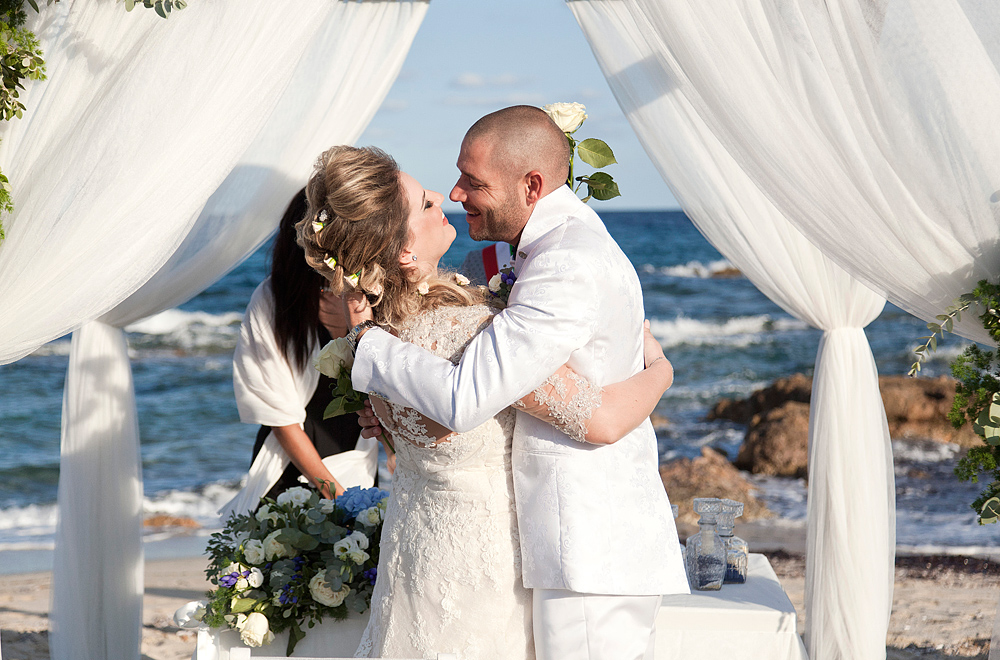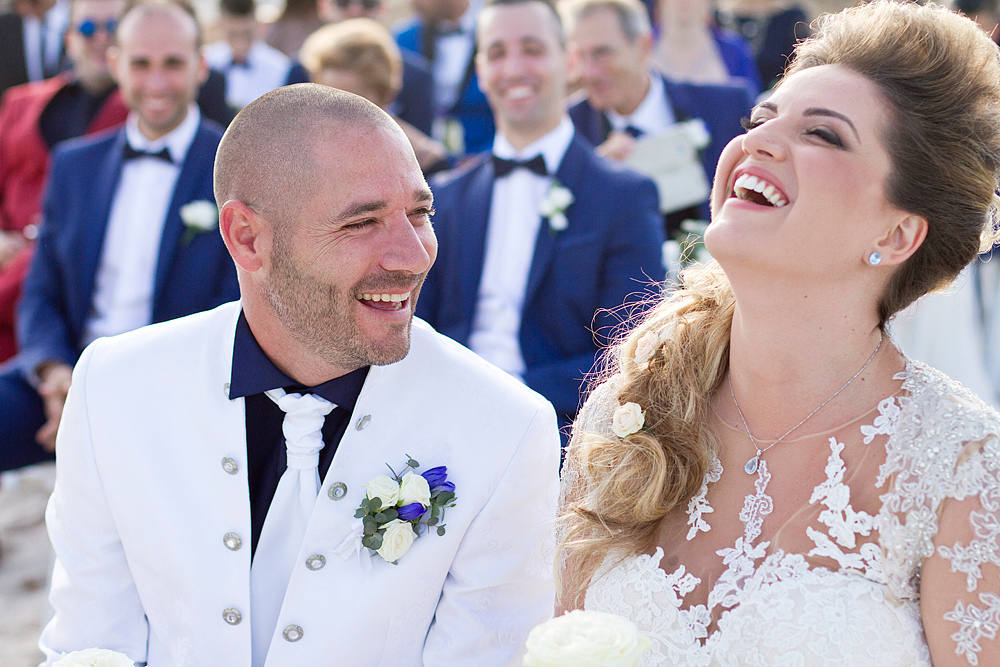 Silvia e Windy…spouses talk
Wedding is the fulfilment of a love between two people who decide to walk side by side throughout life … our journey that day began with the right foot and we wish everyone to experience the unique and unrepeatable emotions that have accompanied us.
Silvia & Windy
Wedding photo and photographer?
You've been able to frame all our emotions and the most beautiful moments like a painter on a canvas. You managed to enter our hearts already from our first meeting and on the wedding day you were not just a professional for us but a friend.
We love you
Silvia e Windy