Maura Matteo and their dream
Abeautiful day in September. The weather was fantastic: sunny, warm but not too much, the beach and the sea as a frame. On the background, the tower of Nora enriched this wedding day. While watching at the bride's preparations, I understood that it would have been an incredible day. No nervousness, only the right amount of tension and a great euphoria. The place was magic. The wedding planner, Elena Event Store, prepared a special set for the bride and the groom, beautiful enough to attract a group of Asian tourists. This scenario made the bride's entrance a V.I.P.'s one. The guests were sitting, while, at the top of the road, some tourists looked and took some photos… as if they were stars! 

The color of the day was orange. The civil ceremony was held by the Mayor of Pula. Like at the beginning of the day, their excitement and happiness were touchable, overall when they exchanged their rings.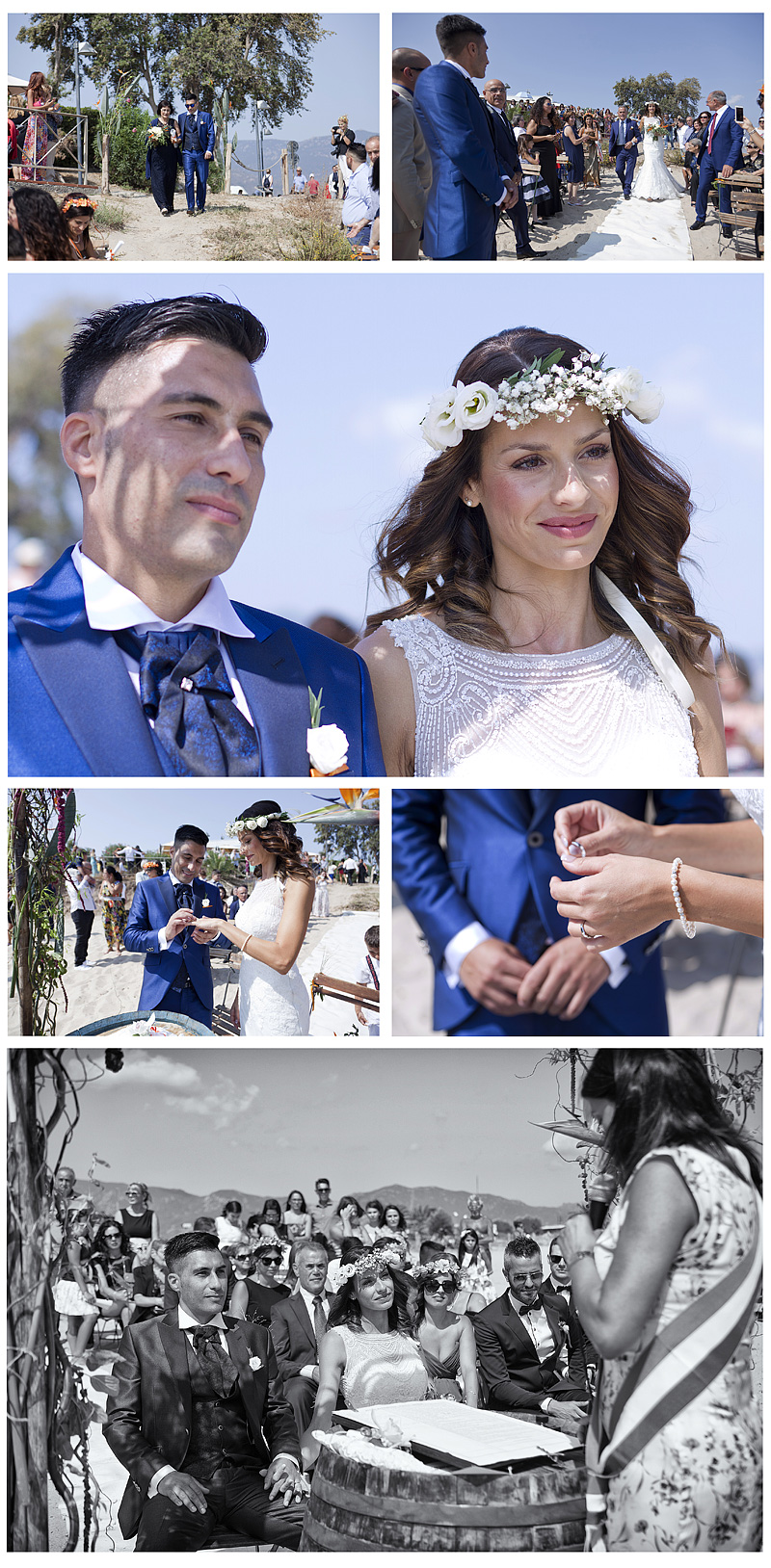 At the end of the ceremony, the bride and the groom decided to take some pictures on the beach of Nora, near the lagoon and the excavations of the ancient Roman ruins. There everything was perfect. The bride and the groom, the light, the landscape. We couldn't fall short of their expectations: we took some unique pictures. I let you assess the result…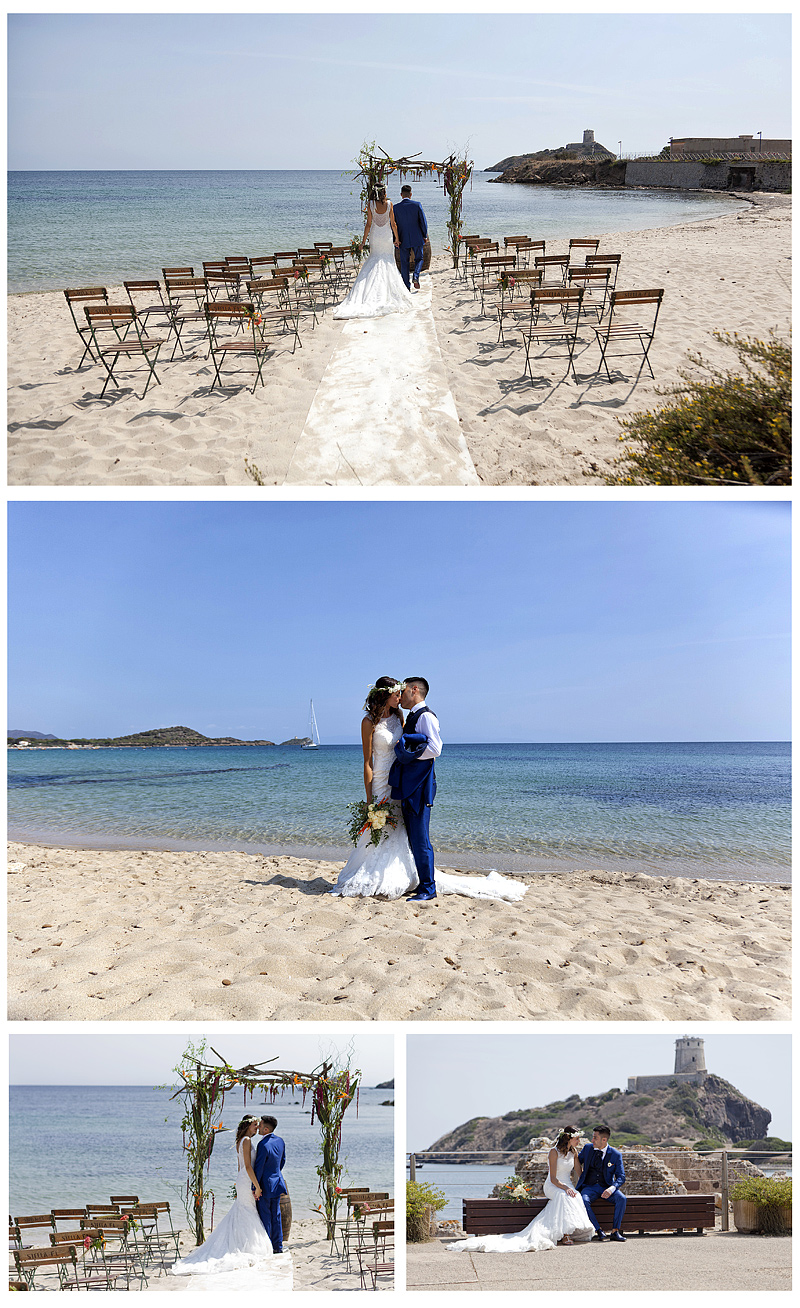 The wedding reception was a continuous party, with singing, dancing and traditions during the cutting of the cake.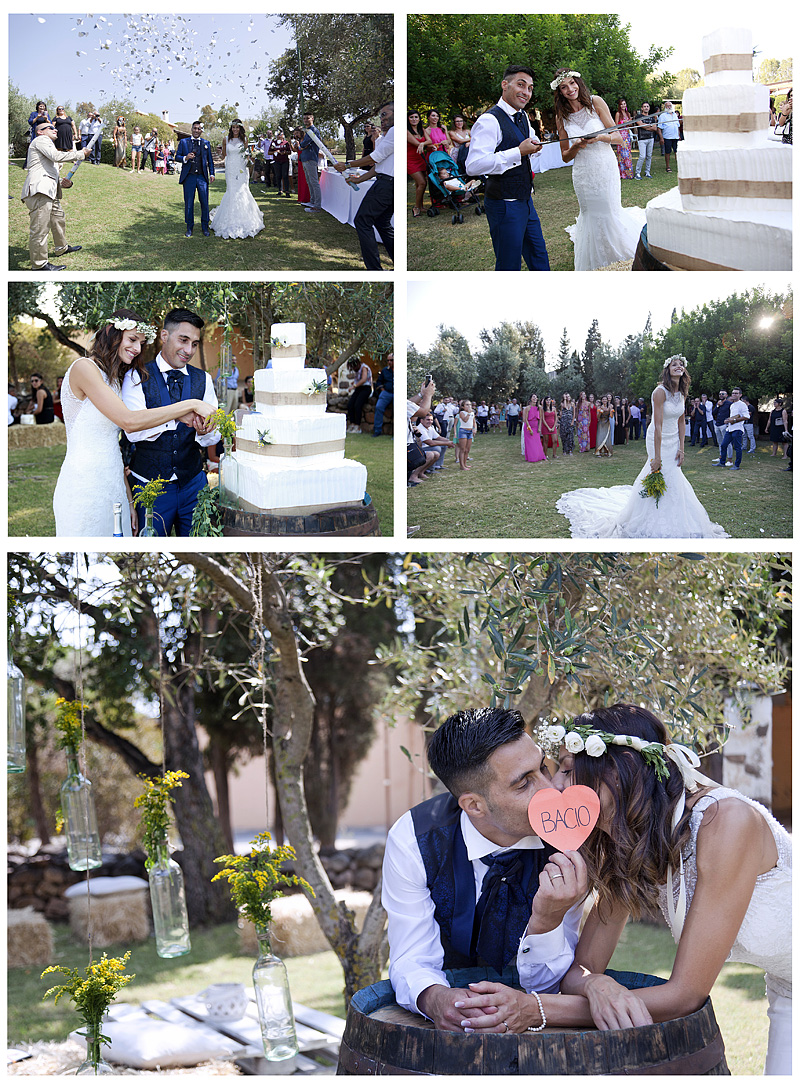 However, this wedding day didn't close with dancing and party favors: it went on where it started… on the beach! Yes, an exclusive party open to their friends at Arveskida in Chia. The bride and the groom invited me as a guest: what a nice gesture! But I brought my camera for some extra pictures. Here's only a little taste of these fantastic guys' healthy insanity: enjoy it.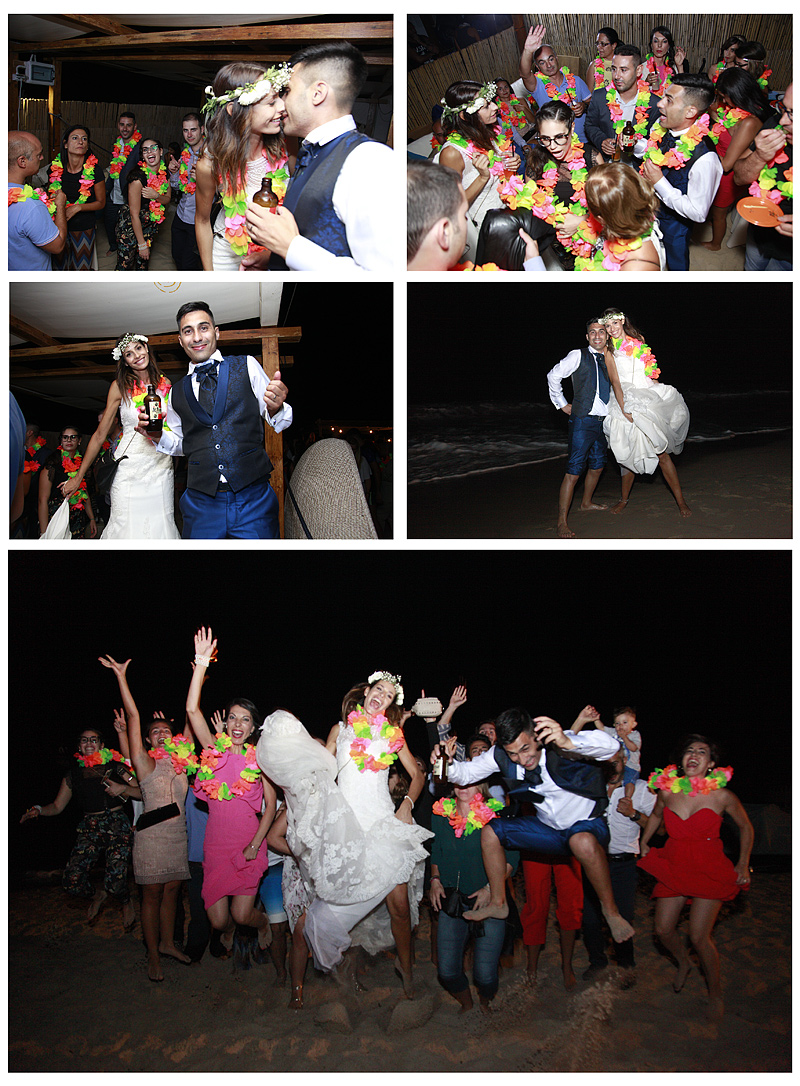 What struck me during this wedding day were them, the bride and the groom. Even if I love all the couples I have the pleasure of photographing, each of them has something special. Matteo and Maura gave me something that I fully understood only the day of their wedding: their harmony and complicity, their way of loving each other, looking safely to the future. In particular, two pictures remind me of this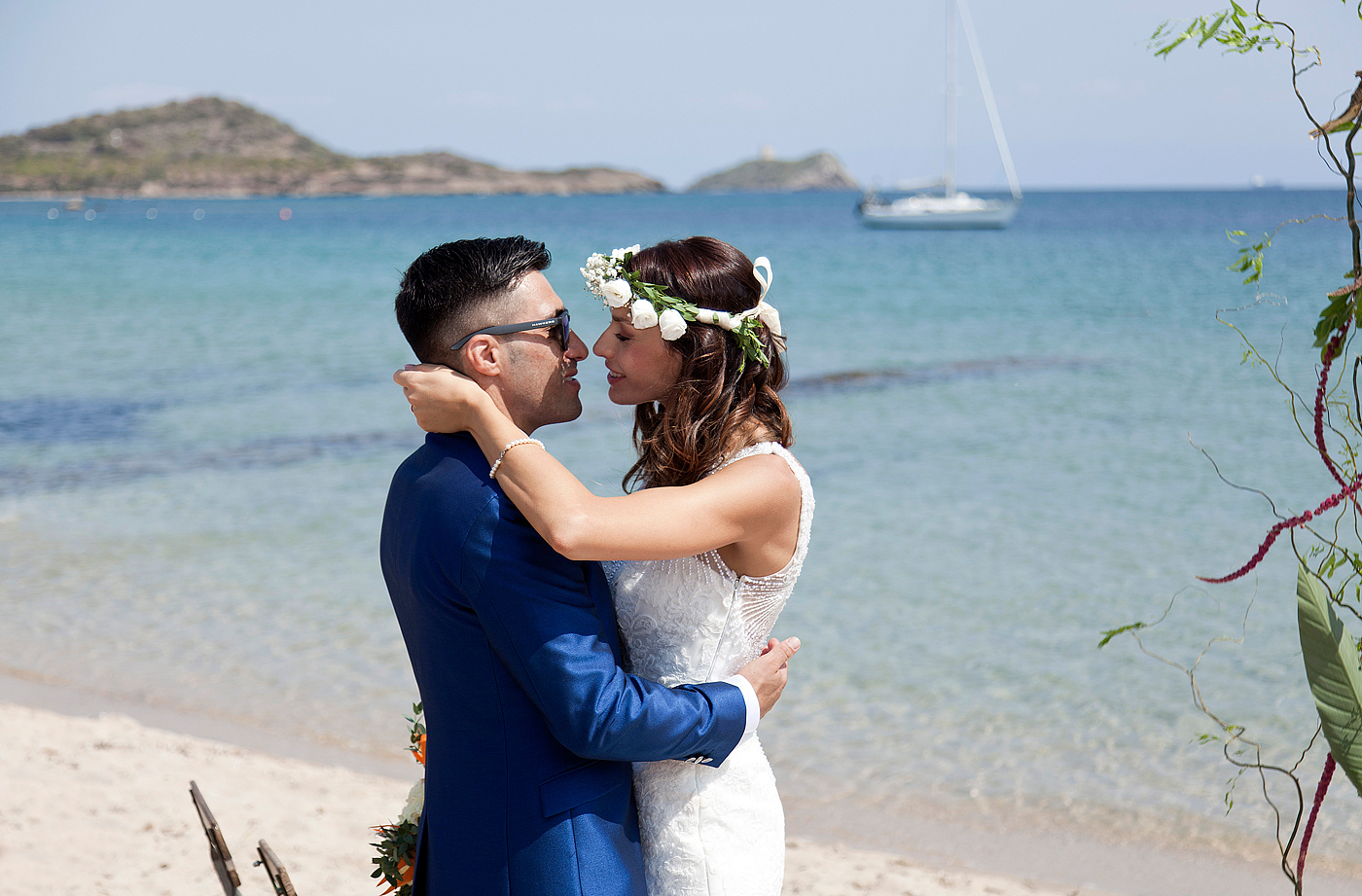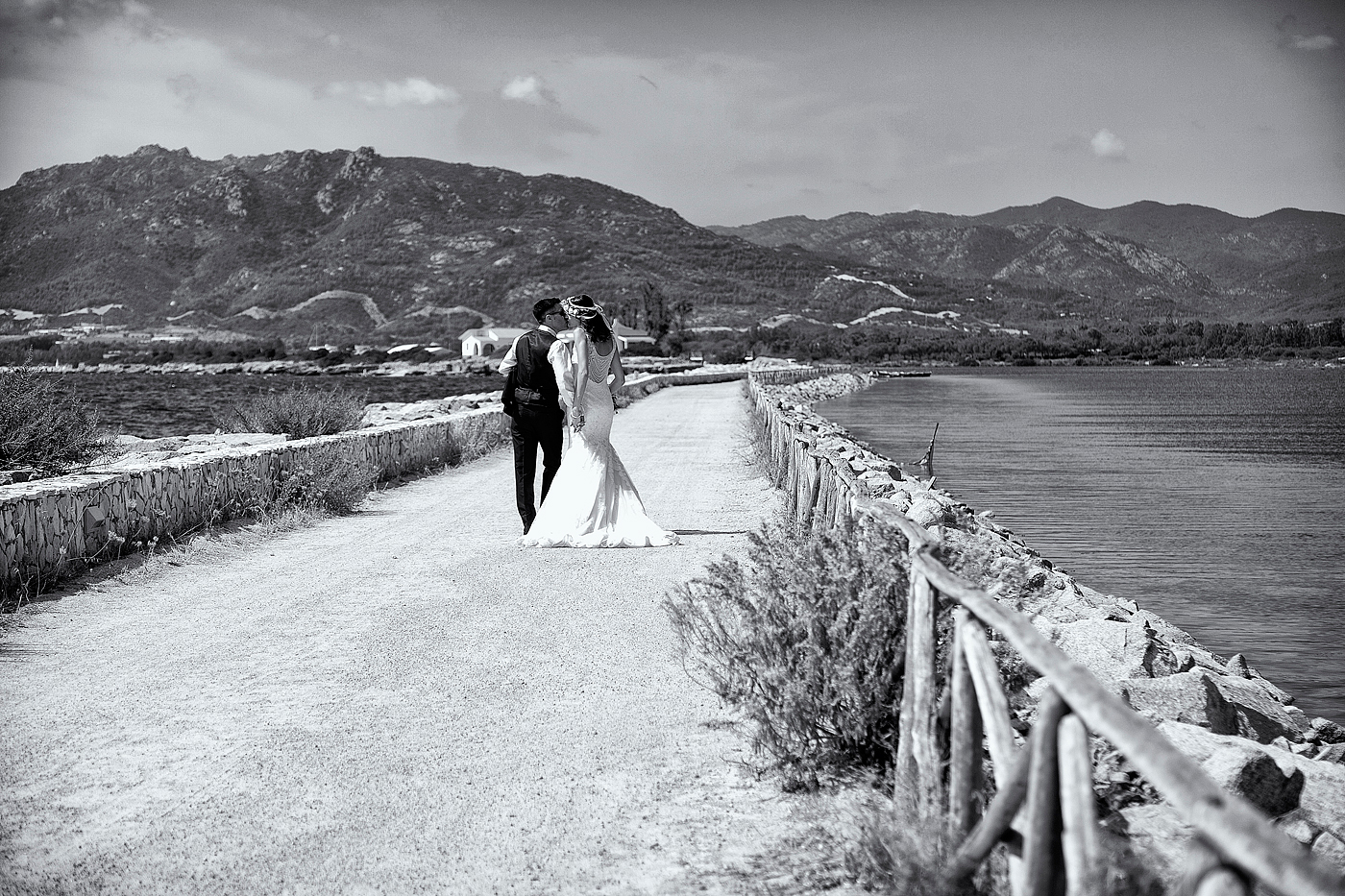 Maura e Matteo… they say.
Ever since we decided to get married, our idea was to have a party and live a day where the protagonists were also the guests and not only the spouses. Our passion is the sea, so beach and sea were our set … We spent the best day of our life better than we ever dreamed of and we managed to have fun with our guests
Wedding photo and photographer?
SIt is often said that the best photos of the most beautiful moments are memories … we can say that our memories have come true thanks to the beautiful photos made by Emiliano.
A true professional who with every shot is as if he had captured the thoughts and emotions of the photographed subjects. In addition to the professional aspect, it is important to underline the kindness and genuineness of the person, who shows with his shots passion and love for what he does. We can say that he too was one of the protagonists of our wedding. Highly recommended if you are looking for the Photographer with a capital F
M&M